Our School Values
At King's Meadow Academy we believe that values are taught and our role as educators is to help our children to learn and understand the values that will help to guide their lives today and in the future.
Our aim is to teach the values that will help to shape our children's behaviour now and prepare them well, so that they can become a positive, responsible members of society in the future.
Children learn about values primarily through everyday interactions with everyone in the school community. It is through modelling positive behaviours and values that we can all understand our expectations of each other and how we all want to be treated.
We follow the SCARF (Safety, Caring, Achievement, Resilience, Friendship) programme, which explicitly teaches children the core values  https://www.coramlifeeducation.org.uk/scarf/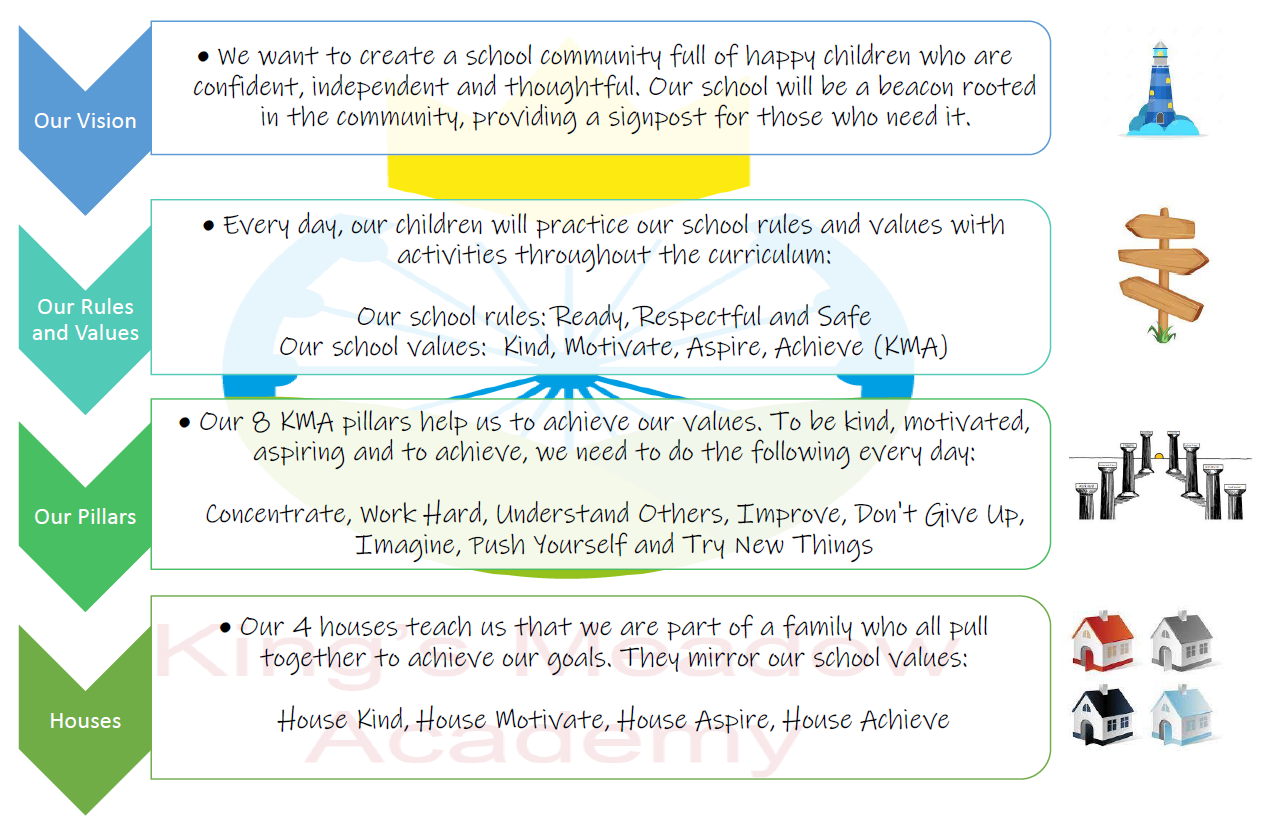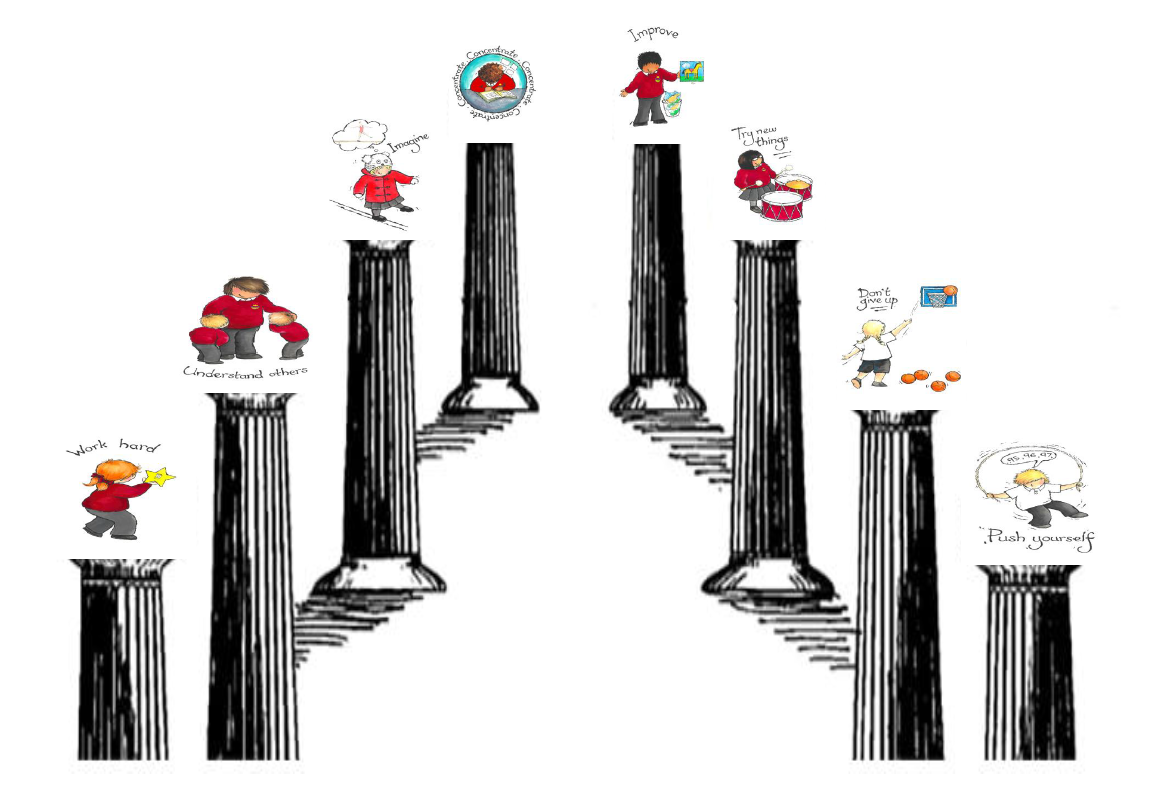 Our School Aims
Through our school values and school curriculum we will strive to meet our aims for every child.
We will:
encourage all children to adopt safe and healthy lifestyles
value and care for every child, teaching them to care for themselves, each other and the environment
support every child to develop a positive self-image and good attitude to learning and work
promote and ensure high standards of achievement and progress for all children
provide challenge and pace at all levels
nurture children's spiritual, cultural and religious learning
foster a love of communication, reading, writing, enquiry and problem solving
encourage children to develop their creative and expressive skills and their aesthetic awareness
encourage children to be physically active
ensure a partnership with all parents in the interest of their children's learning
promote British Values to prepare our children for life in modern Britain